Request your insurance quote in Cincinnati by phone now.
Cincinnati area Insurance Agency Phone Number: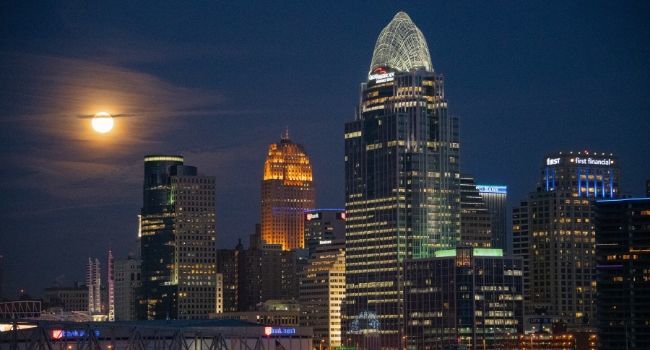 Call For Your Insurance Quote Fast
Jenn and the team at Hummel Insurance are standing by and ready to shop around for the best pricing on insurance in Cincinnati on your behalf.
Hummel Insurance is a Cincinnati area insurance agency that provides insurance quotes promptly upon request. Hummel Insurance's goal is to find you the best price for the insurance you are looking for at the best possible price that meets your needs.
Cincinnati area Life Insurance Phone Number
Looking for a Cincinnati area life insurance agency phone number? Call Jenn at Hummel Insurance.
All she needs is some quick basic information from you such as your age, any major health issues, and if you are a tobacco user. Besides that, she will just need your name and number or email to provide you with your no-obligation life insurance quotes for your consideration.
Cincinnati area Auto Insurance Phone Number
If you are seeking to purchase auto insurance in Cincinnati or nearby, Hummel Insurance is a great place to start.
Hummel Insurance works with major, nation-wide insurance carriers such as Auto-Owners Insurance, Travelers, Liberty Mutual, Progressive, Grange Insurance, and Hagerty to name a few.
Cincinnati area Business Insurance Phone Number
Carrying general liability and possibly more types of insurance is mandatory for many small businesses, and big businesses for that matter!
Insurance is one of those business expenses you don't want to pay more than you have to.
Save money on business insurance by having Hummel Insurance shop for the best rates for your business' insurance needs. Hummel Insurance works with all types of business insurance carriers and can almost certainly save you a couple hundred per year minimum.
There is only one way to find out, contact Hummel Insurance and request your free business insurance quotes.
Cincinnati area Home Insurance Phone Number
Home insurance is just part of owning a home and has been for some time.
Once again, home insurance is one of those things you don't want to pay more than you have to!
Hummel works with many lesser know insurance carriers which often have great rates on home insurance you may not find elsewhere. Don't pay more than you have to for home insurance, call Jenn at Hummel Insurance today.
Call Today
To recap, for any and all of your insurance needs in Cincinnati, start by calling Hummel Insurance at (859) 261-4141 for a refreshingly personal and affordable insurance experience.