Buying insurance can be a daunting task.
Definitions, laws, coverages, exclusions, and endorsements can be hard to understand. And choosing an insurance company isn't most people's idea of fun!
But, imagine your life without it.
Imagine the financial ruin you would be left with if a fire or tornado destroyed everything you've worked for, and not having insurance to help you rebuild your life.
7 Things You Must Know Before Buying Insurance
1. Independent Agents And Insurance Companies
Independent agents represent several different insurance companies, and shop rates and coverages to determine the best fit or our clients.
The underwriting company (the insurance company) works in partnership with independent agent before and after the policy is sold.
The Insurance Company:
Calculates your premium based upon coverages quoted by the agent
Prepares your policy documents and sends them to you
Collects premium payments
Offers businesses assistance with loss prevention
And of course, pays claims in the event of a covered loss
An insurance policy is a contract. Your policy paperwork outlines what causes of loss are and are not covered, dictated by specific state insurance laws. It is a good idea to read through your policy and contact your agent with any questions!
2. Company Credibility
You can always research the insurance companies you are considering doing business with.
Consider The Following:
How long have they been around?
What states do they write in?
What is their mission and company integrity?
How involved are they in the community?
What types of insurance do they offer?
Are they financial stable?
3. Financial Strength
Understand the insurance company's financial strength. Our agency only represents companies with AM Best rating of A or better. The last thing we want is for a client to have an insurance claim, and the company is unable to pay due to poor financial strength. We would never place our clients' insurance with a company we do not trust and believe in.
4. Coverage Options
Choose and insurance policy that includes all the coverage you need! Everyone's situation is different, and that is where your independent agent comes in. We will get to know you and your insurance needs, and place coverage accordingly!
5. Cost Of Their Insurance
Price matters. You get what you pay for!
Remember, if you are buying the lowest possible limits to get the lowest possible premium, there is a good chance you will end up having to pay more out of pocket for damages.
In many situations, it makes sense to pay a bit more on your monthly premium to receive higher limits of liability, lower deductibles, and adding rental car reimbursement and roadside assistance. By paying a few dollars more per month, you can avoid having to pay out of pocket to replace your entire car in the event of a total loss.
6. Accessibility
Find out how you can gain access to your policy information.
Do they have a user-friendly website?
Do they have a phone app you can use to view your policy documents, provide proof of insurance, make your payments, or initiate a claim?
7. Ask People You Know
Talk to your friends, family, and coworkers and ask them for recommendations. If they have had a positive experience with a particular agent or company, you can feel confident that you will have the same experience.
Hummel Insurance Newport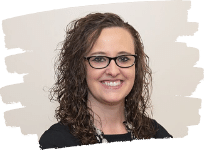 Hummel & Leibel McGill Insurance is Hummel Insurance Newport. The Hummel Insurance Group has been serving the Tri-State of Ohio, Kentucky, and Indiana since 1957. We are trusted by thousands to keep themselves, their possessions, and their families protected when accidents occur.
We would love to get you an insurance quote for your automobile, home, business, and much more. We shop for the best rates for your specific needs. You just might be surprised at how much money you can save!